The new season offers music from the baroque to the 21st century. Old friends Daniel Epstein and Victoria Bond return, with music of Bach, Brahms, Copland, Sondheim, Telemann, Mendelssohn and more.
The Broadway Presbyterian Church West 114th and Broadway, New York City
2:00 pm Sunday, February 4, 2018
Guest conductor and composer Victoria Bond returns with music from the stage and more. WQXR midday host Annie Bergen will narrate Bond's work "Thinking Like A Mountain."
A Composers Now Festival Event
The Composers Now Festival celebrates living composers, the diversity of their voices, and the significance of their musical contributions to our society. During the month of February, the Festival brings together myriad performances ranging in genre from jazz to indie, classical to post-classical, experimental to folk, and beyond. Composers will be in attendance at all events. Composers Now is a project partner of The Fund for the City of New York.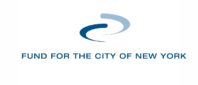 Featuring
Victoria Bond, guest conductor
Annie Bergen, narrator
Jonathan Tunick, composer
Program
Stephen Sondheim:
A LITTLE NIGHT MUSIC: Suite for Orchestra
Victoria Bond:
Thinking Like A Mountain
Jonathan Tunick:
CHEEVER COUNTRY: Suite for Orchestra
Aaron Copland:
Billy The Kid